Highly Capable Program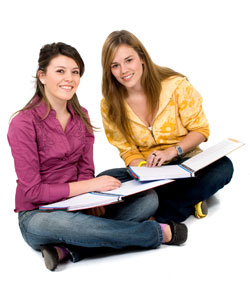 It is the goal of the Highly Capable Program at NWESD to support administrators and teachers in the understanding of the Highly Capable law and assist with the development of enhanced learning programs for all students based on their needs. OSPI was authorized by the legislature to adopt rules and regulations for the administration of a program for highly capable students in kindergarten through twelfth grade including identification of learners, a continuum of K-12 services matched to individual academic, social-emotional and post-secondary education and career needs, plus an annual evaluation of program components. This law was implemented in the spring of 2013. The materials and resources used in work sessions at NWESD and posted on this website will assist school districts in establishing policies and procedures for the administration of programs for the education of K-12 students who are highly capable.
Highly Capable Cooperative
The Highly Capable Program (HCP) Cooperative provides opportunities for regional school district HCP leads to receive regular coaching/support at their work sites to address the particular needs of their context and to collaborate with others within the region collectively identify and create solutions for issues of HCP design and implementation. The HCP Cooperative meets three times throughout the school year with additional PLC meeting dates scheduled for in-depth focused program study. Meeting dates and linked resources from past and current meetings are available at the Meeting Resources link below.
Highly Capable Program Handbook